CE Mark Consultant in Saudi Arabia,
CE Mark Certification in Saudi Arabia
, Riyadh, Dammam, Jeddah, Medina, Al khobar, Mecca, Jazan, Tabuk, Buraidah, jubail and other major cities in Saudi Arabia by Certvalue is Providing. Do you want Import/export your product or your product want get certified under
CE Certification in Saudi Arabia
or Are you looking to get Product certification in Saudi Arabia? then we will help you on this. CE mark Certification is acronym which is known as European conformity. This is a product Certification which very mandatory for your product if it has to be marketed within European markets or other countries. kingdom of Saudi Arabia- KSA it specifies that your product meet the health, safety and environment protection standard. This standard becomes the trust label for all your customers stating product is free from danger and safe to be used. In CE marking the manufacturer shall declare that the product meets all the requirements of applicable EC directive. Once declaring, CE logo shall be affixed to the product. CE marking standard was designed and developed in the year 1985, it indicates that the product which is being manufactured or imported is meeting the compliance requirements of EU regulations regardless of products being manufactured anywhere else. It is the responsibility of the manufacturer that it is meeting the legal requirements once start to sell products to customers. For example cosmetics products should comply with cosmetics directives, Medical product should comply with medical devices directives and electrical devices should comply with low voltage directives.
CE mark Certification in Saudi Arabia
also indicate that the product shall comply with electromagnetic directive which states that product shall work as it designed to use and interfering with other products or devices use or functionality. Also not all products needs to CE certified as only products which meets the directive regulations mentioned under the EU regulations has to comply with the standard. The Consultant of CE mark Certification Saudi Arabia shall help you understand more about what directives shall your product fall under and whether it has to be certified in order to market your products. Even though it is a cost related activities it is very good if you hire Consultant of CE mark Certification Saudi Arabia for better results.
Self declaration or Certification:
Ce Mark in KSA
Standard has been developed very beautifully that even the product can be self certified by the manufacturer or importer or any member stating that it meets all requirements of European directives based on level of risk assessment undergone. You have to provide declaration of conformity being a manufacturer that it complies with the legal requirements based on declaration assessment which has to conduct. Once you finalize that your product can be self certified you have next identify which EU directive is applicable to your product. Also a standard which comes under directives has to identify. Once directives and standard has been successfully identified you have to undergo declaration assessment procedure so that you can self declare your product.
CE Mark in Riyadh
is always advised that not to take any chances or risk in self declaring rather than you can take help of third party Certification body or assessment who declare that based on Doc provided by manufacturer the product meets the legal requirements. Third party Certification is always better and it has more value compared to self certifying process.  It increases weight-age of assurance to all your customers. The Cost of
CE mark certification Saudi Arabia
is always a challenge as it varies from Consultant to Consultant. You should be very careful in identifying and selecting a vendor who will help to get it done in cost effective ways. CE mark Certification in Jeddah is also very popular these days as all the manufacturer or importer are trying to market their products in International or domestic markets. This is also a marketing strategy which is intended to drive customer to purchase the product. The Consultant of CE certification in Saudi Arabia plays a vital role in meeting the legal requirements. It is always better and safe to hire a CE Consultant in jubail rather than taking the risk in self declaring your product. They shall guide you end to end the standard requirement which is very important based on their past experience it is be very easy to understand the requirements and complete the process at less time.  CE certification cost in Jeddah depends on the Consultant whom you have hired. You should be very careful in selecting vendors who has right expertise in delivering the process. As this process is very critical dealing with product safety assurance extra care to be taken before self certifying.
CE mark certification in Riyadh
has too become very popular within the country which is a capital city of the country. As most of the manufacturing and importing companies are based out in the city demand for this Certification has increased drastically. As it provides assurance to your customers and acts as a branding tool in selling your products there is a demand for CE certification Consultant in Riyadh who shall help end to end in getting all the requirements for the product and certify compliant. It is a cost centered activity due to which some of company try to cut down cost by taking a chance self certifying without taking help of CE Consultant in Riyadh which is not suggested as you shall be in a greater part of risk in understanding if your product needs to go for Certification or how to identify the EU regulations or legal requirements. Even though CE certification cost in Riyadh is a cost centered activity, it is one time investment for you towards declaring your product which is mandatory as it legal requirements and all your competitors has been certified. You cannot stay outdated in the competitive market.
CE mark certification in Dammam
also started recognizing the importance of the Certification. As new companies are coming up within the city there is a demand of this. Investors coming up with capital across the country and outside the country in manufacturing sector companies have started increases rapidly. As to market your products in this competitive market it is very important to take an extra step by international Certification. CE certification in Buraidah shall help you understand about the requirements and help you as a helping hand in getting your product certified due to which it shall act as an inbound marketing tool which shall attract customers towards yourself. Due increased demand for this Certification there is a drastic increase in CE Consultant in Dammam where you should showcase extra care in approaching and selecting. It plays a vital role in between successful and failure of the products. Wrong guidance shall lead to disaster for your product as it is a legal requirement. CE certification cost in Dammam is also one of the concerns for all the manufacturer and importer as the cost varies from Consultant to Consultant
CE certification in Al Khobar
also has a extra demand as it is too growing fast in terms of manufacturing sectors. As Al Khobar is next to free country maximum companies have come up in the recent years. As there is a huge demand competition has dramatically increased these years and it is very important that you are competing with your competitors and stay up to date in this market. CE certification Consultant in Al Khobar shall help you to achieve International Certification to increase the sales and make more profit. Even though it is costly to get certified it is very mandatory and it one time investment for your product. CE Consultant in Al Khobar competency plays a vital role as this is legal requirements you should always ensure that you never take a chance in approaching wrong hands. CE mark certification cost in Dammam varies from Consultant to Consultant. You have to pay based on the competency level.
What are the advantages?
One of the main advantages is that it increases your product brand value in domestic and international markets resulting in increased chances of business expansion opportunity.
To participate in any government tenders it shall be mandatory that your product has been certified.
CE Mark in Dammam increases customer trust in your product as it is a assurance for your customers on safety.
Ce Mark in Al khobar acts a inbound marketing tool which has help to reduce the marketing expenditure and resulting in increased profit.
As discussed briefly in the above section CE mark certification in Saudi Arabia is a product certification which is very much needed in today's competitive market in order to be a successful entrepreneurs. This is one of the industry best practices which helps you to export your products two international countries as well. In order to know more about CE mark certification in Riyadh you should first have a clear understanding on below mention three areas:
Self-declaration or self-certification:
As per CE mark certification in
Saudi Arabia
the standard provides the flexibility for those products which are not critical are considered as low risk for the end user to use the manufactured product, manufacturers can self-declare that the product being manufactured is a very low risk based product and it meets all the safety requirements and as a manufacturer will be solely responsible that product will not cause any of the harm to the end user. CE in
Saudi Arabia
provides the analysis that self-declaration or self-certification will not have brand value or powers to provide assurance to the end user on the guarantee of safety on using the manufactured product. CE mark certification in Saudi Arabia might not be accepted in the event of export into International countries. Some of the small scale industries manufacturing low risk devices and trying to market themselves within the domestic market for the sake of branding manufacturer shall we go with the self-declaration or self-certification. As per CE certification in Jubal the manufacturer can self-declared by the declaration of conformity which has to be documented and communicated to all the end users.
Notified body certification:
CE certification services in Saudi Arabia specifies the requirement that for those devices which are very critical and considered to be high risk and cause a serious damage or create a health safety issue to the end user who is going to use the product has to go with the notified body certification. CE certification services in Jeddah broadly classified the notified body as the certification bodies which are known as notified body operating within the European markets are enrolled or authorized to perform the auditing and Certification Services as per the EEA regulations. CE certification services in Riyadh always provides the notified body with a number which will be unique as per the EEA regulations. There are numerous certification body/ notified body which shall perform the certification activities. CE Certification Services in Dammam will vary on total time duration required to complete the entire set of certification process based on product to product. CE registration in Saudi Arabia will always strictly recommend for notified body certification for all of those medical products which are being exported to European markets. As medical products are considered as one of the critical area of focus and with higher risk it is always best to be on a safer side so that you undergo the notified certification only. As per CE registration in Riyadh, medical devices are classified into class 1, class 2 and class 3 categories.
Class 1: The medical devices which are considered to be low risk has been classified as class 1 devices. As per CE registration in Jeddah examples for class 1 medical devices would be hospital beds, wheelchair, oxygen mask, dental patient chairs, stethoscope, cotton etc.
Class 2: Medical devices which are considered as medium risk has been classified as per CE registration services in Saudi Arabia as class 2a, class 2B. Some of the examples for this categories would be incubation set, needle of syringe, surgical gloves, feeding pumps, Gamma camera, Angioscope, dental filling materials etc. CE registration services in Jeddah will classify this category as very critical and it has to undergo certain test in order to make sure that product shall operate as per design unexpected results.
Class 3: Those medical devices which are very critical and classified as high risk as per CE registration services in Riyadh which shall have a interaction directly into the human body. Some of the examples for this category would be bone cement, condom, lung ventilator, surgical laser, linear accelerator, infusion pump, heart lung bypass equipment, electro surgical unit, contact lens solution, maxillo facial implant etc. CE registration services in Dammam will specify the requirements on technical files which has to be made available.
Class 4: As per CE certification registration in Saudi Arabia this is one of the very very critical and is having a very high impact or risk on the human injury on using this medical product and as per CE certification registration services in Saudi Arabia some of the examples for this product would be neuroendoskope, cardiac insulation pad, breast implant, Biospy kit prosthetic vessel etc.
CE Mark certification in Saudi Arabia in order to get certified through a notified body below mentioned process has to be completed:
CE mark Certification in Saudi Arabia or CE mark services in Saudi Arabia has to first understand the product requirement, product specification and intended usage as it is one of the critical requirement which has to be understood as it comes under the planning stage in order to come to a conclusion on the next step.
The process of CE mark certification in Saudi Arabia or CE certification process in Saudi Arabia next demands for the requirement on identification and classification of the directives which is very important and all the information about the product directives are made available in various websites which will help you to understand more about the direct use as per the EEA and standards.
CE mark certification in Saudi Arabia Agency or CE certification bodies in Saudi Arabia specifies the next requirements towards identifying the products if it is a medical product such as class 1, class 2, class 3 or class 4 products. Being medical products this would be one of the critical area to be focused on.
CE consultants in Saudi Arabia specifies the requirement on identifying the suitable test standards which has to be used in the event of testing the products. As per CE consultants in Riyadh all the testing standards information are made available within the directives. You can verify all of the testing standard which are made available online also you can take the help of a CE consultants in Jeddah from whom you can get all the details.
CE Mark consultant services in Saudi Arabia next specifies the requirement on identifying accredited Laboratories with which you need to get your products tested based on the testing standards which are identified. Product Certification in Saudi Arabia has to double check that the Laboratories has been strictly accredited as it is one of the mandatory requirements by the notified body. CE consultant services in Jeddah has to make sure that post completion of the test you achieve the test reports which has to be made available as the evidence during the audit of CE mark Certification in Saudi Arabia.
CE Mark in Jeddah has to be the next process so that you take the help of the external agencies in order to document the technical files. Technical files are very critical and there are numerous requirements by the notified body which shall be briefly explain the organisation who are trying to get certified to this International standards by CE consulting Services in Riyadh. Technical files are basically a document which provide the information on technical areas of the product. CE consulting Services in Jeddah will always be preferred on on boarding them in order to get it documented as it would take very long if you try to get the technical documentation documented.
The consultants of CE mark certification in Saudi Arabia has to next search and identify a notified body so that they can evaluate the test reports, technical files and Audit the product so that the identified notified body is happy with all the evidences available which is meeting the certification requirements. CE certification consultants in Riyadh has to make sure that post successful completion of the audit you achieve the recommendation letter from the notified body in order to continue on the CE mark.
CE certification consultants in Jeddah post receiving the recommendation letter should guide the organisation or the manufacturer on how to affix the logo on to the product. Being a Consulting organisation There are several do's and don'ts during a fixing the logo and a manufacturer has to make sure that you take a proper guidance before doing it.
Non notified body certification :
CE consultancy in Saudi Arabia
also provides flexibility on compliance certification where there will be no involvement of a notified body. This is one of the frequently opted method by several organisation which manufacture low risk products. This is basically a process where a manufacturer submit the declaration of conformity to the certification body or a third party inspection body and CE consultancy services in Saudi Arabia make sure that the third party inspection agency provides a compliance certificate stating manufacturer has provided the self-declaration through declaration of conformity and manufacturer is solely responsible for safety of the product in the event of usage and it meets the all the standard requirement. This is one of the process which is cost effective and time effective. This method is having extra advantages when compared with the self-certification. In order to know more about CE mark certification in Saudi Arabia we request you to register your certification requirements with us so that we understand more about your organisation and products in order to provide you the guidance on the process and the other information.
How to get certified under CE Mark Certification in Saudi Arabia?
We are one of the leading professional organizations for consultation of CE mark certification in Saudi Arabia. We help our customers to reduce time invested on Certification process and work as a helping hand in getting the product certified. Being a Consultant of CE mark certification in Saudi Arabia we have 100% track record of success in terms of project completion. All our customers have reported increased sales and extra benefits from our value added services. We are completely unique compared to other CE Consultant in Saudi Arabia in terms of project delivery and understanding your requirements. We focus more on Improvement and best practices rather than just Certification. With us CE mark certification in Saudi Arabia cost is always affordable and minimal for the work we deliver. All our business comes from our happy and satisfied customers.
How to get CE Mark Consultants in Saudi Arabia?
If you are looking
how to get CE mark certification in Saudi Arabia
you can write to us at
[email protected]
or visit our website at www.certvalue.com and provide us all your information so that one of our Certification expert shall contact you at the earliest to understand your requirements better and provide best available solution in market.
How much does a CE Mark certificate cost in Saudi Arabia ?
CE Mark certifies that the product meets the directives set by the European Union.The cost depends on the product type and certification procedure. For more assistance, share your requirements to [email protected].
What are the Benefits of obtaining a CE mark certificate in Saudi Arabia ?
The CE mark is a globally recognised certificate. Products that contain CE Mark can be easily sold in the European Economic Area.n
Who needs a CE mark in Saudi Arabia ?
The CE mark is required for various products that are sold in the European Economic Area . It is necessary for products such as electrical equipment, machines, medical devices, toys, pressure equipment, PPE, wireless devices, and construction products.n
Which is the best CE mark Consultancy in Saudi Arabia?
Certvalue is the best CE Mark consultancy. Our method of CE Mark consultation is simple and we will provide CE Mark consultation in a cost effective mannern
Why do businesses need CE mark consultation in Saudi Arabia ?
The CE Mark consultation is needed for the companies to make sure that the products comply with the rules and regulations set by the European Union.Products that possess nCE Mark can be easily sold in the European Union.n
TO KNOW MORE ABOUT HIDDEN SECRETS ON ROI
CERTVALUE – CREATING VALUE FOR YOUR CERTIFICATION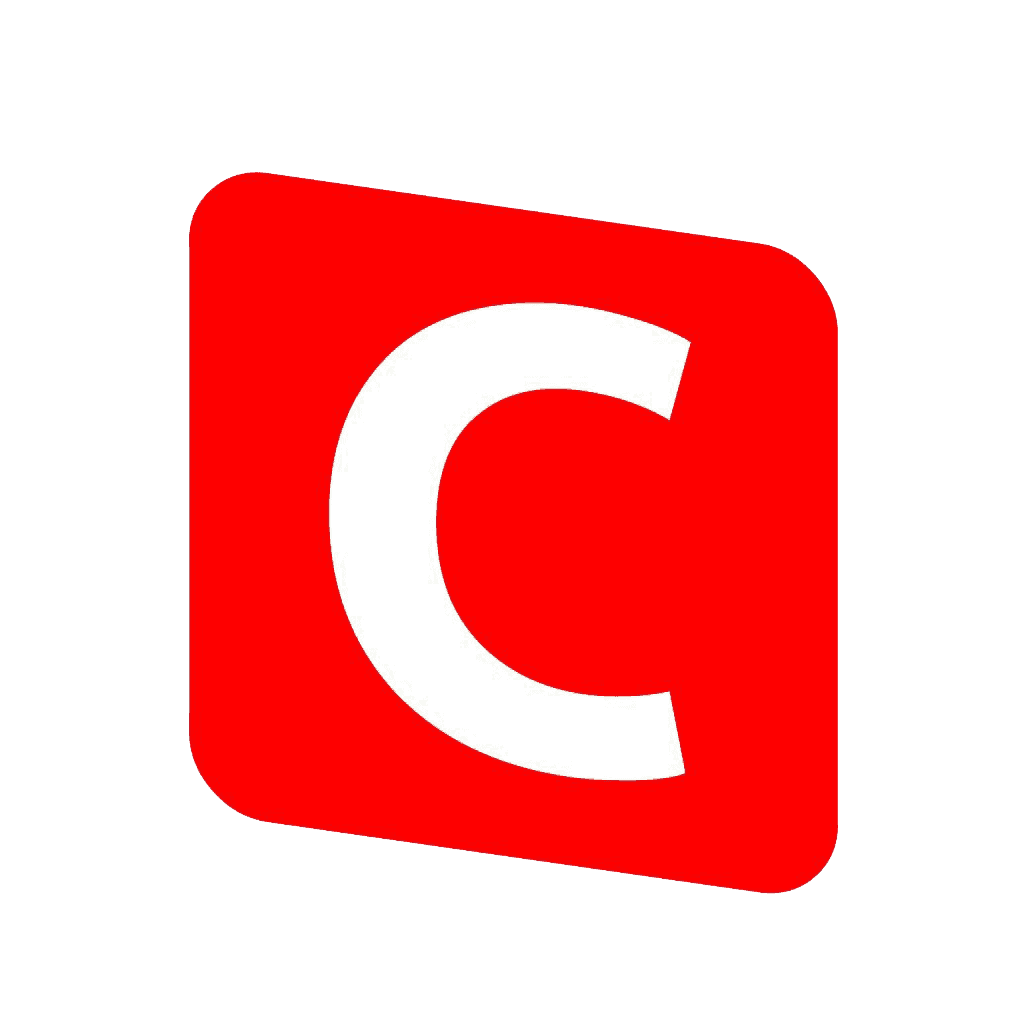 Client/Compliance
Bottom-line of any business organization is profit and Customers are the only source of Profit. Certvalue will help balancing both customer and compliance requirement at the same time with the help of ISO certification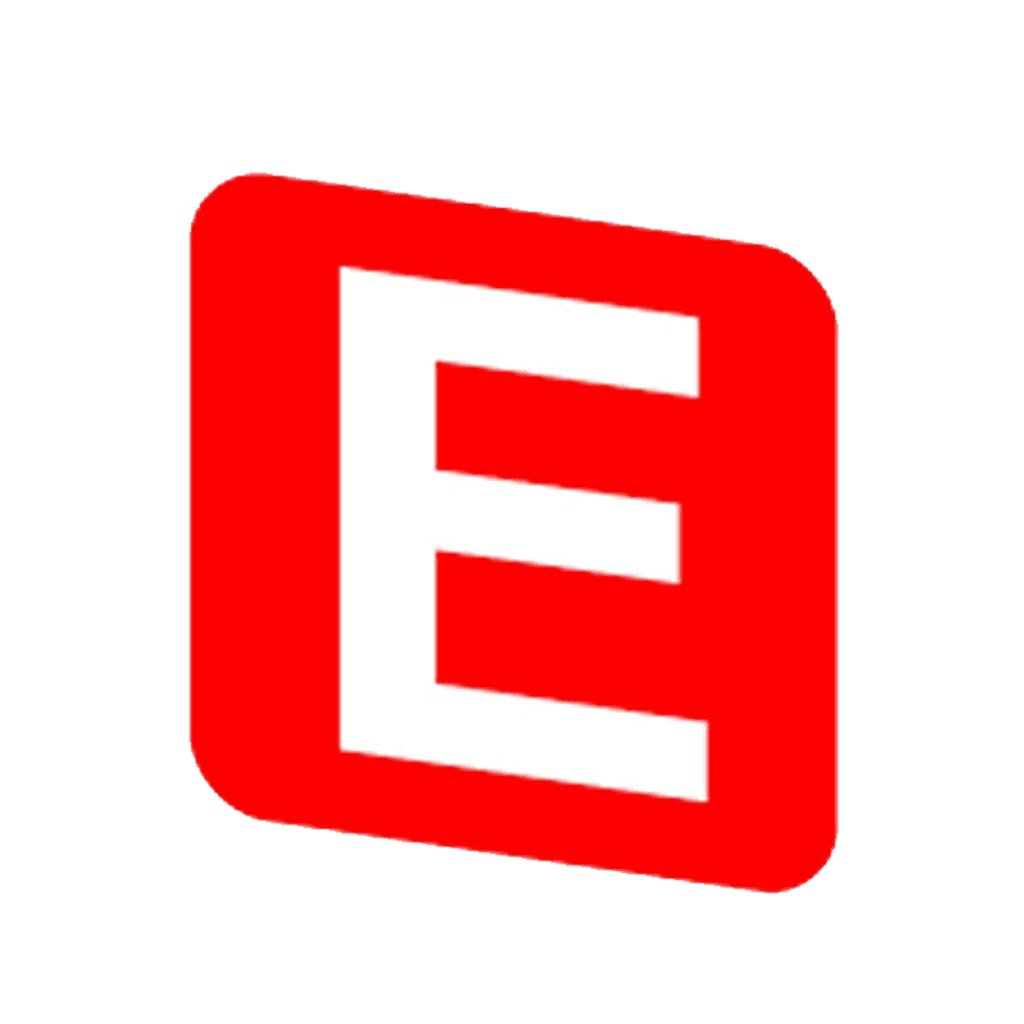 Enhancement of Performance
ISO certification is a tool to streamline and enhance the process performed internal to the organization. Certvalue indulges in inculcating best industry practices.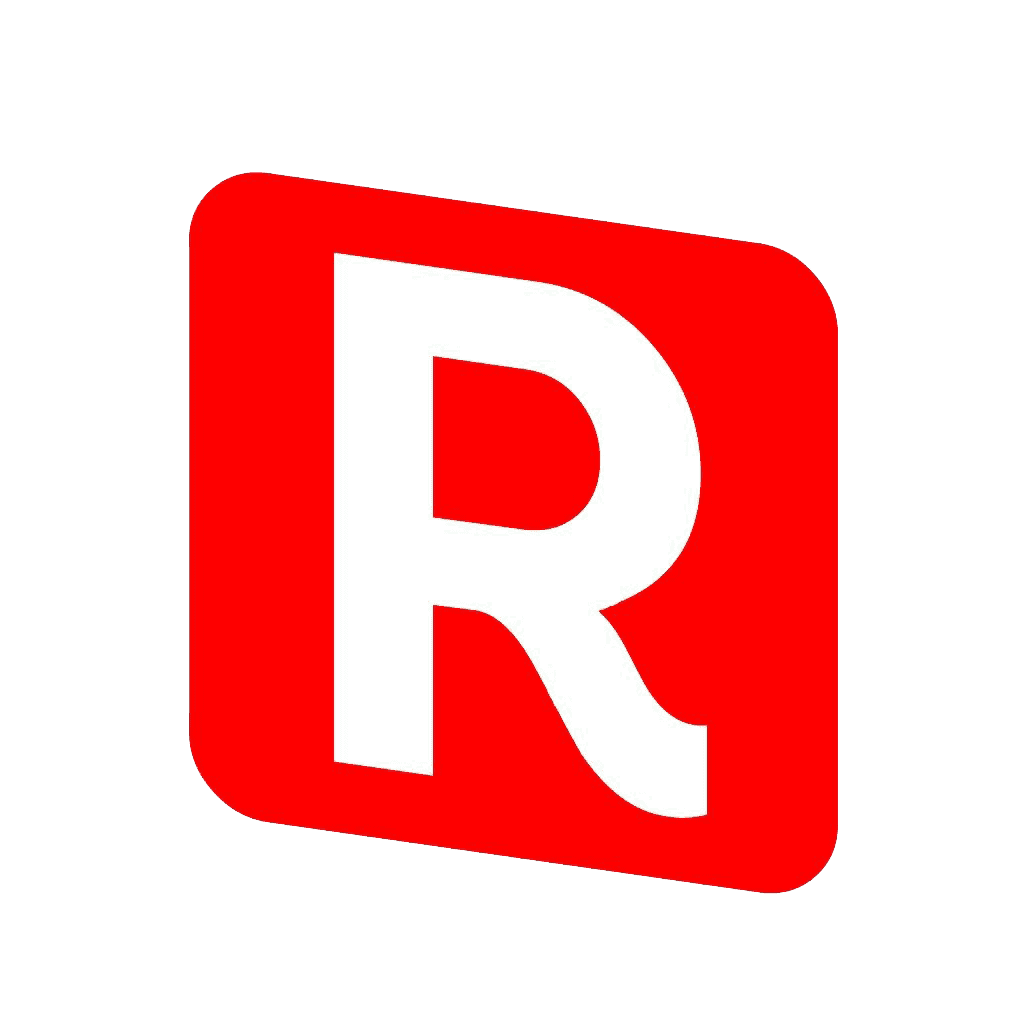 Recognition and Brand Value
It is always about the Brand value of your organization in the market and ISO certification from Certvalue can make your organization to be an excel and stand out in the market globally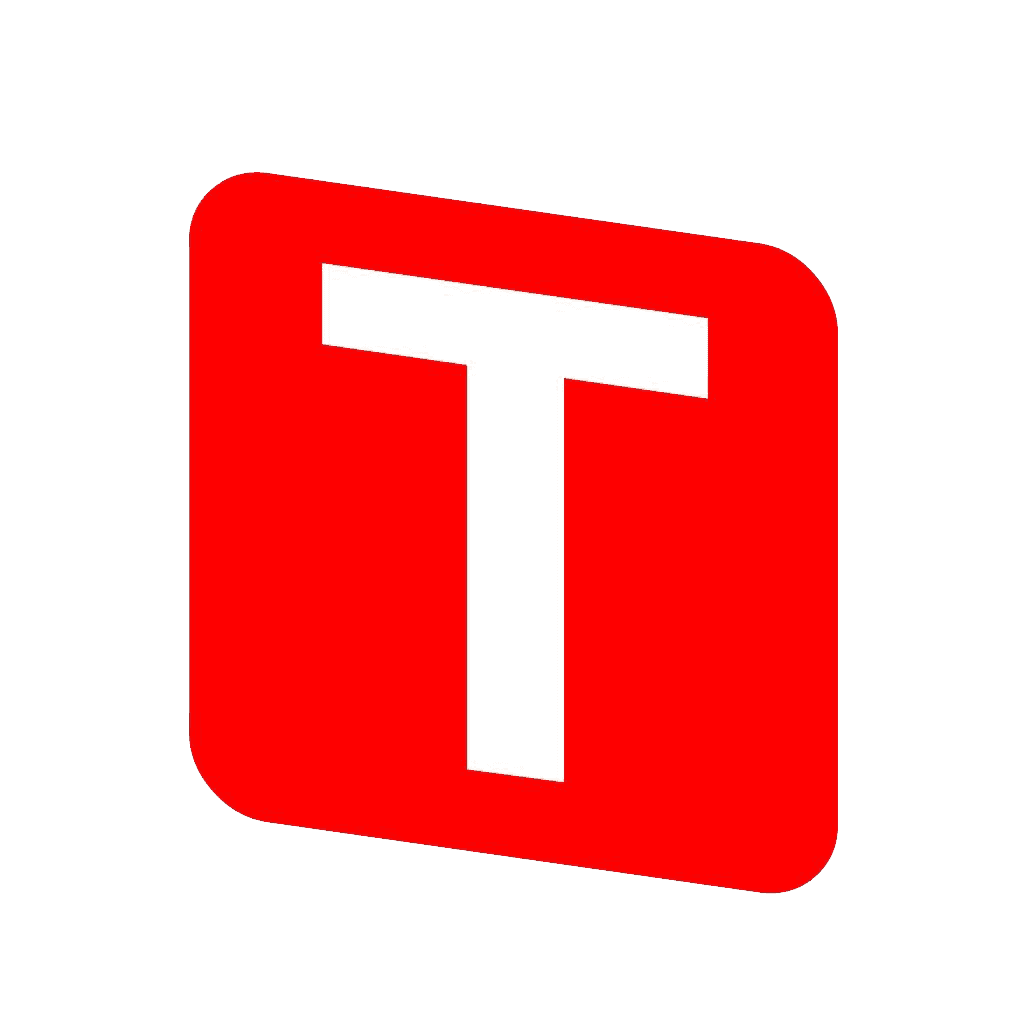 Tender Eligibility
ISO certification is a basic requirement to bid or participate in any tenders floated by government or private sector. And ISO certification from Certvalue is an assurance win over the tenders.
Extract all the benefits of our quality consultation & implementation
Partner Us to achieve the greatest Accomplishments !!
Testimonials
Our Client Reviews

Sobiya Rajesh
We are happy on Certvalue services. The team guided through applicable SOPs, forms and policies to implement QMS and manage it effectively so as to comply with ISO requirements. It included training part as well. Hence we are satisfied and recommend anyone who seek professional service.

Dhruv Parekh
Certvalue team was very professional in their approach from the time we engaged them. Special mention to Ms. Jeevika Uchil who consulted and worked extensively with our team.

Anita Okonigene
CyberDome Nigeria Limited. CertValue made the acquisition of our ISO 27100 certification seamless. The person assigned to us Jeevika Uchil was very helpful.

Neeladri Bose
Amazing organisation to work with! Certvalue is definitely the best of the best. Thank you Certvalue Team!

Shehan Athukorala
Certvalue is a very professional and responsive consultation firm. It did show us the right direction towards the ISO and GMP certifications for the PPE devices we are manufacturing. Hoping to work with them for ISO 13485 /CE and FDA as well. Well recommended for all.

Aditya vakoda
We got good service from certvalue and its team I was satisfied,thank you Certvalue for making my work easy

Mounika Kona
Thank you certvalue, we have built information security management system in our organization with the help of certvalue. They were really help to get certified under iso 27001. Thank you.

somraj daroji
Very professional in consultation, documentation etc right from the first point of meeting with them. . .thank you certvalue for all the support !

Pushkar Patwardhan
Certvalue team was very responsive right from the time we contacted them for the first time. Consultants who worked with us were very professional and demonstrated a lot of patience to get us through required documentation / requirments for the certification. Thank you Certvalue!